Joseph jarman as if it were the seasons
This album is a remastered reissue of an historic 1968 recording by multi-instrumentalist Jarman's then-current band with bassist Charles Clark, drummer Thurman Barker and guest vocalist Sherri Scott. The quartet is joined on the album's second half by colleagues from Chicago's AACM: pianist Muhal Richard Abrams, tenor saxophonists Fred Anderson and John Stubblefield, and trombonist Lester Lashley among them. On the fully improvised title track, Jarman's core group explores small sounds and the use of space existing outside anything remotely resembling regular pulse or swing. The second track, "Song for Christopher," is based on an unfinished composition for the larger ensemble by Jarman's former pianist, Christopher Gaddy, who by the time of this recording had left Jarman's band and would soon pass away.

Comparing the two performances illustrates something that even today remains more of a rule than an exception: The quality of an improvised piece of music tends to decrease as the size of the ensemble increases. The second track has some nice moments, certainly, but too often it's a muddle. For my money, the small group's disciplined, deep-listening approach makes for greater clarity, a wider array of sounds (paradoxically, perhaps), and more successful music overall.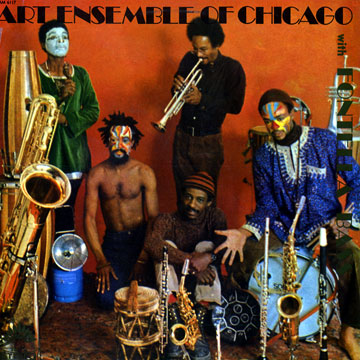 yh.g-partners.info
g-partners.info